We are a collaborative musical group of fans that create thoughtful interpretations of the greatest songs from The Legend of Zelda ® video game series while committing to musicianship and production value.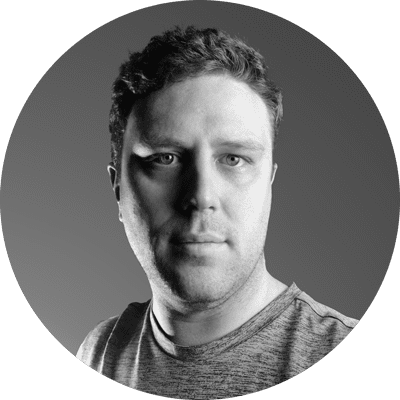 Samuel Ferrara
audio engineer
Samuel Ferrara, Co-Founder, CEO is a musician, virtual instrument programmer, editor, mix engineer, and producer. Ferrara has spent most of his professional career in between mediums – music, sound, photography, and videography. In 2004, he created the ambitious project Zelda Reorchestrated, intending to recreate the soundtracks to the entire Legend of Zelda series. Since then, he has perfected his craft in virtual orchestral mockups and orchestrations.
Ari Barack Fisher
Lead Composer
Ari Fisher, Co-Founder, Chief Music Director has won numerous film scoring competitions and collaborated on a variety of projects ranging from feature-length films to video game soundtracks.  He completed the Certificate Program at the Nadia Boulanger Institute in Paris, France, and received his Master's degree in music composition from the Jacobs School of Music. In 2015, Fisher received the Jon Vickers Film Scoring Award for his score to the 1916 silent film, The Return of "Draw" Egan by William S. Hart. His score was performed at the Pordenone Silent Film Festival in 2019.
Molly Hudson
Project manager
Molly Hudson is a life-long video game enthusiast with a background in music, art, business and psychology. She graduated college in 2019, with a Bachelor's of Science in Psychology and a minor in Business. In addition to helping the team with administrative tasks and project management, she serves as a moderator for the official Discord as TheIronChai. Molly has been a fan of ZREO since 2009, and joined the team in late 2021.
Stephen J Weber
Community Manager
Senior Support Staff
Stephen J. Weber wishes he remembers how to play one of the three instruments he learned over the course of several years, but instead decided to pursue his passion for technology. He holds a Bachelor of Science in Information Technology from Drexel University, and currently co-manages the Discord server.
ZREO Legacy allows us to revisit classics and fan-favorite albums of our past. With Legacy, we'll be remastering some of our original catalog for streaming. These albums are the classic ZREO tracks you already know and love, but updated for a modern age.
Zelda Reorchestrated (ZREO) was a fan project created in October 2004 by founder and current producer Samuel Ferrara with the goal of producing arrangements and virtual performances of songs from The Legend of Zelda series using professional-grade virtual instruments. The original members include Sam Ferrara, Jeron Moore, Wayne Strange, and Tim Stoney.
The group completed their first album, Ocarina of Time Complete, on December 25, 2009, fulfilling ZREO's first goal of reorchestrating the Ocarina of Time® soundtrack. ZREO produced three additional albums under the 'Soundscapes' name. These three albums featured reorchestrated themes from a variety of titles from different Zelda games with atmospheric sound effects added to make the listener feel as if they were in the game's environment.  
In 2012, ZREO released a triple album containing three and a half hours of orchestral arrangements of the music from The Legend of Zelda: Twilight Princess®. Each track was creatively developed, allowing the story and emotions to be conveyed in a familiar, yet entirely new way. The Twilight Symphony choir was conducted by Tim Davis and recorded at Pianella Studios in Malibu, California, by legendary sound engineer John Kurlander.